Gallatin Commercial Electrical Services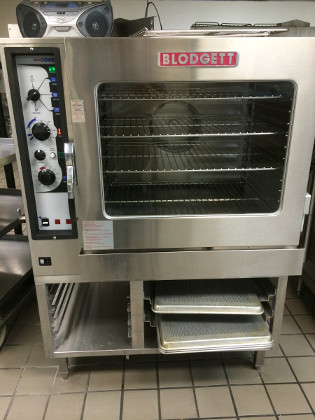 Part of being a commercial business owner means addressing the need for finding an expert to take care of your electrical service needs. No matter what type of business you have, it uses electricity to take care of the day-to-day operations. Without a functional electrical system, your business won't run properly, or at all.
The end result can be lost revenue, as well as disappointed clients. At Performance Service & Electrical, LLC we want to be a part of helping to ensure that you get the service you need and the results that you deserve. We offer the finest in skilled craftsmanship, exceptional customer service and all for affordable pricing.
Your total satisfaction is our top priority, aside from safety. If you know or even suspect that you may be in need of repairs or other service work, make the wise choice to call us today. You will be more than glad that you did.
Commercial Restaurant Appliance & Equipment Installation & Repairs
One of the reasons that we are the local leading service provider for restaurant appliances and equipment is that we offer a wide variety of services. Some of what we offer includes:
Commercial Fryer Installation – Fryers are known for cooking foods fast, but also for locking in flavors. In order to get the best in peak performance and optimal longevity, you need to have the installation job handled meticulously. Too many business owners end up with a fryer that never really works well, and don't even realize why.
Steam Kettle Repair – Your steam kettle is vital for helping you to cook foods like chili, soups and sauces. In fact, if it is not working properly, you will be hard pressed to give up one or more of your burners just to dedicate to taking on this job instead. Let us help you address your need for steam kettle repairs and keep this appliance up and running.
Walk-In Freezer Installation – The freezer is the place that helps you drastically reduce food costs by preserving raw and cooked foods. This is why it is of the utmost importance to get the installation taken care of in a professional manner, in order to avoid mistakes.
Commercial Emergency Repair Service Experts in Gallatin
The Performance Service & Electrical, LLC team is dedicated to customer care, which is why we are available to you for emergency repair service, as well. We are available to you when you need us most, which is what customer care is supposed to be about. Get in touch with us today and let us take care of any of the existing or future service needs that you have.
If you are looking for a Gallatin equipment repair service, please call us today at 615-319-0511 or complete our online request form.