Goodlettsville Commercial Electrical Services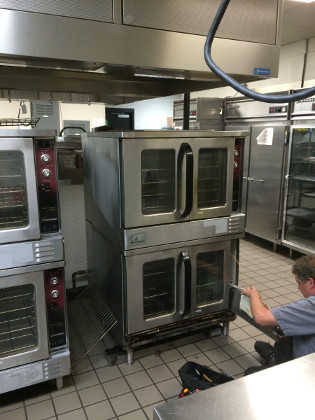 For the finest in quality commercial electrical service work, the name you can trust in is Performance Service & Electrical, LLC. We take this line of work seriously, as well as take great pride in the work that we do. Most importantly, we genuinely care about each and every one of the commercial clients that we work with.
though we may carry out many of the same types of electrical repairs and services, over and over again, we know each client is unique. We also know that you are simply trying to live the American dream and keep your business up and running. The last thing that you need is to have your daily operations interrupted because of equipment malfunctions.
This type of problem can end up resulting in the loss of revenue, as well as customers. We go above and beyond to provide you with the service that you need, immediately. This is why we keep our trucks fully stocked with commonly needed parts, as well as make ourselves available to you, 24/7.
Commercial Restaurant Appliance & Equipment Installation & Repairs
It is important to us to be able to provide quality workmanship in all that we do. This includes installation, repairs and other related services. Some of the services we offer include, but are not limited to:
Commercial Microwave Installation – Even those eateries that claim they do not use a microwave need one for emergencies and tasks like thawing. Let us help you choose the right one and address your need for expert installation.
Commercial Fryer Installation – The demand for deep fried foods continues to grow, especially as more fried food options become available. Even if you only want to serve French fries, you need a fryer installed to take care of this.
Heat Lamp Repairs – Let us provide you with the heat lamp repairs you need so your food doesn't get cold. This is a vital step in food expediting, so let us help you keep it operational.
Commercial Oven Repairs– You simply cannot manage a commercial kitchen, if your oven is in need of repairs. Let us offer you quality repair work.
Commercial Emergency Repair Service Experts in Goodlettsville
Performance Service & Electrical, LLC is the only name that you will need to know for commercial service work, including emergency repairs. In order to truly stand by the claim that we care about our clients, it means being available for them, at all times. Let us demonstrate to you how we have earned our flawless reputation.
If you are looking for a Goodlettsville equipment repair service, please call us today at 615-319-0511 or complete our online request form.