Portland Commercial Electrical Services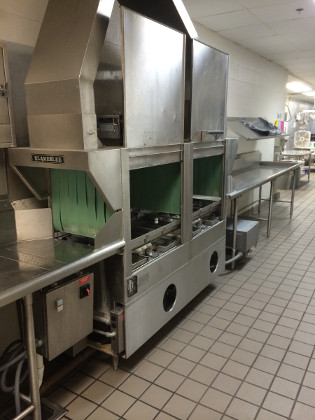 Performance Service & Electrical, LLC has spent the last decade making sure that the electrical service needs of our customers are met. This is not jut about getting the job done, it is about doing so in a manner that exceeds your expectations and leaves you completely satisfied with the final results. We have over 17 years of professional industry experience and take great pride in the work that we do.
Your electrical system is the most important aspect of your business. You cannot run day-to-day operations, keep things comfortable or maintain safe conditions, without a functional electrical system. Our job is to help make sure that your system stays safe and secure, and that your service does not get interrupted.
A non-functional electrical system means that you will be without income until the problem is resolved. The worst part is that even once the issue is rectified, some of those customers you lost won't be coming back. Let's partner together to help ensure that does not happen to you or your business.
Commercial Restaurant Appliance & Equipment Installation & Repairs
While we offer a number of restaurant appliance and equipment installation and repair services, a few examples of these include, but are not limited to:
Commercial Fryer Repair – The French Fry alone is a classic staple of jut about any restaurant. So imagine what would happen if you found yourself in the middle of a Saturday night dinner rush, without an operational fryer. Shudder to think, we know, but we will be there to take care of it for you, promptly and professionally.
Walk-In Freezer Installation – A quality walk-in freezer is vital for holding raw or cooked foods at a safe temperature. However, if the installation is not handled 100% correctly, you could end up with nothing but trouble. Don't take a gamble, just let our pros handle the task for you.
Steam Table Repairs – The steam table is the heart and soul of a buffet style eatery. Without a fully functional steam table, the food won't last. Not only that, if you fail to get repairs, the food could end up making your customers very sick.
Commercial Emergency Repair Service Experts in Portland
One of the most frustrating things to face is having the need for emergency repairs. However, the good news is that you do not have to feel frustrated or alone, because Performance Service & Electrical, LLC takes care of emergency repairs too. Make it a point to get in touch with us today, in order to get the results that you want.
If you are looking for a Portland equipment repair service, please call us today at 615-319-0511 or complete our online request form.