Commercial Oven Installation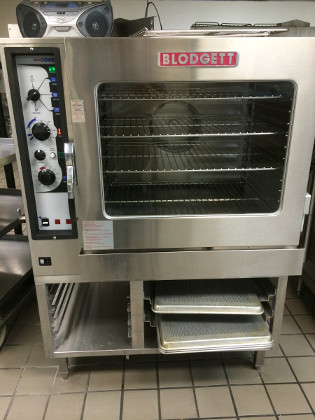 For any piece of equipment to work properly, it begins with the restaurant equipment installation services. No matter how deluxe your new commercial oven is, it can only perform as well as the install work invested into it. This is why it is as equally important to opt for quality installation in addition to quality products.
Performance Service & Electrical, LLC is known for providing high-quality installtion services for restaurant equipment in and around Nashville. We have seen new start-up restaurants make the mistake of attempting a DIY installation with their brand new, top-of-the-line oven, only to end up causing the need for repair work to follow. You want to provide the best quality food to your customers, so it's important to invest in a high-quality installation done by experts.
With over 20 years of experience in commercial kitchen installations, we have built a reputation for providing clean, professional installations for hundreds of kitchens. We can help you pick out the best oven for your needs, handle any electrical wiring in your restaurant's kitchen, and ensure the oven is properly installed and tested before we leave.
Professional Commercial Oven Installation
You're probably already aware, but in case you are opening your first restaurant, here are some of the reasons you will be glad you installed a commercial oven for your cooking and baking needs:
The interior space of a commercial oven is plentiful. You will have the room you need to bake more of what you need per batch. Be it pizza, cookies, pies or quiche, you will be able to make room for more of them.
Commercial-grade ovens also have more settings than a standard oven has. If you have learned to cook with a non-commercial oven, you are going to be impressed by the upgrades a commercial oven offers you. They are designed for efficiency.
These ovens also have a more powerful motor, which means faster baking times. They are crafted with one thing in mind – produce larger quantities of baked goods, at a higher rate of speed.
Nashville Commercial Oven Installation Experts
Let Performance Service & Electrical, LLC help you with your commercial oven installation. We will make sure it's done right the first time so that you can focus on making your customers come back for more.
If you are looking for a Nashville commercial oven installation, please call us today at 615-319-0511 or complete our online request form.