Institutional Maintenance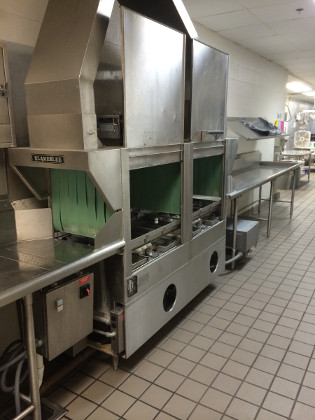 Schools and Churches often have the same needs as a restaurant when it comes to service work. Many have the same types of equipment you'd find in a commercial kitchen, but don't realize that they can request the same services. At Performance Service & Electrical LLC, we can take care of you when your equipment lets you down. Whether you're a church that's only serving dinners on the weekends or a school that's needing to leave kids feeling full and satisfied, we can help when your equipment doesn't perform as expected.
Qualified Service Technicians for Institutional Kitchen Repair
We have been in business over the last two decades, so we take great pride in the work that we do and in our ability to leave your commercial kitchen with a safe and functional work space. Schools and Churches also fall under this promise even if you're nothing more than an establishment that serves twenty members. Some of our services include:
Commercial Combination Oven Repair: Combination Ovens, or Combi Ovens for short, are Ovens that utilize not only dry heat, but also moisture as a means to cook with. We are more than capable of handling any problems that arise with these pieces of equipment. Most common issues are resolved with a quick water filter change, though sometimes boards and other components may need to be replaced.
Commercial Dishmachine Repair: These pieces of equipment are a big must have for most institutions that use plastic trays during serving time. We are well versed in everything that makes these machines tick and are your first call solution when they go down.
Commercial Steam Table Repair: Another big must have for many institutions, this equipment insures your food stays hot while being served, and when it goes down it can be a pain keeping customers food hot. We have specialized services that can take care of a host of issues including bad thermostats, burned out lights, and in extreme cases changing out full well assemblies that are leaking.
Trust your local Commercial Kitchen Repair Experts
If you suspect that you are in need of Institutional Maintenance for your commercial food service equipment then, call Performance Service & Electrical, LLC. We will promptly address your repair needs and ensure that your business is fully operational — and safe. Get in touch with us today to find out more about how we can service you and your business.
If you are in need of Institutional Maintenance for your School or Church kitchen, please call us today at 615-319-0511 or complete our online request form.