Commercial Grill Repair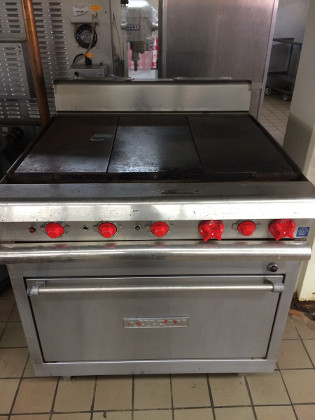 One of the most integral parts of a commercial kitchen is the grill. So much of the food that passes from the kitchen to the customer comes in contact with the grill. It is important to be able to provide your clients with the food that they want, which means making sure that your grill continues to stay up and running all the time.
Performance Service & Electrical, LLC specializes in repairing grills for commercial kitchens. As a local business that has been serving commercial kitchens in Nashville for over 20 years, we understand the importance that your grill plays to daily operations. When you suspect that you are in need of a restaurant equipment repair service professional for your commercial grill, we can provide the prompt and professional repairs you need.
Repairs & Maintenance for Commercial Grills
We can definitely repair your restaurant's grill, but we would rather help you prevent the need for commercial grill repairs with ongoing maintenance. This is why we offer industry-related, expert advice on how to reduce the likelihood of ending up needing emergency repairs. Some key pointers include:
The easiest way to keep your grill in good condition obviously is to keep it clean regularly. Grease builds up and becomes one of the largest culprits that affects your grill's regular performance and ultimately leads to needing repairs. Daily cleaning is essential, but the busier the kitchen, the more important it is to stay on top of regular cleaning and maintenance.
Keep a watchful eye on the flame. If you have a flame that is yellow or that tends to burn out on a low setting, you need to have a professional take a look. If you notice changes in your flame, call us right away.
Local Commercial Grill Repair Experts
At Performance Service & Electrical, LLC our number one goal is to provide commercial kitchens with the equipment repairs they need when they need them the most. Let us help you keep your kitchen running smoothly to avoid losing revenue.
If you are looking for a Nashville commercial grill repair service, please call us today at 615-319-0511 or complete our online request form.