Commercial Oven Repair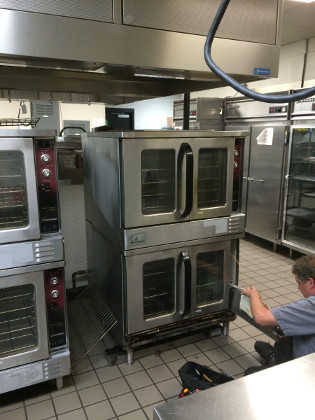 As a commercial kitchen owner or manager, you need to be prepared for those times when you find yourself in need of commercial oven repair. At Performance Service & Electrical, LLC, we try to promote regular maintenance to avoid the need for emergency repairs. However, even with the best ongoing care and service, you can still end up facing the need for repairs.
The oven is one of the most important components in the kitchen. If this piece of equipment fails to work, a majority of your menu goes down with it. However, when you know that you are in need of an oven repair, or any type of restaurant equipment repair service, you can rely on Performance Service & Electrical, LLCto help you with the repairs quickly so you can get your kitchen running at full performance again.
Professional Commercial Oven Repair
There are a number of things that can go wrong and cause you to need commercial oven repairs. A few common examples are:
If your oven begins to cook meals unevenly, this is often a direct result of a problem with the thermostat. This includes the possibility that the thermostat was not installed correctly in the first place, or that it has become faulty. This throws off temperature readings and causes food to not be cooked at even temperatures.
If the pilot light won't stay lit, your oven won't be able to properly function. There are a couple of reasons that this may occur, but it's imperative that you get expert help. Give us a call before the lunch or dinner rush starts so that we can rectify the situation.
It could be that your oven is just not getting hot enough. This will prolong cooking times and make it unpredictable to determine if food is fully cooked. Not only is this a health code violation, professional chefs depend on trusting their appliances.
Trust Your Local Commercial Oven Repair Experts
Performance Service & Electrical, LLC provides quality commercial oven repairs for restaurants in and around Nashville. We provide you with the excellent workmanship and are invested with you in making sure that your kitchen equipment is up and running at all times.
If you are looking for a Nashville restaurant equipment repair service, please call us today at 615-319-0511 or complete our online request form.