The Best Commercial Kitchen Equipment for Your Needs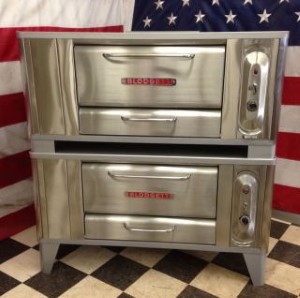 Whether you are beginning a new restaurant or upgrading your current equipment, quality commercial kitchen equipment is a major investment. The array of commercial appliances available for professional kitchens today is vast, which can make it confusing and overwhelming to pick just the right one for you.
Still, that wide selection of choices is exactly what can make shopping for a new commercial oven so exciting. With all the options available, you can fully expect to create a kitchen set-up that perfectly fits all your wants and needs. From dimensions & price to aesthetic appeal & energy efficiency, finding the ideal appliance(s) is really just a matter of doing a little homework. Before you buy, it's important to be informed.
That's why we've put together this short list of basic questions to help guide you in your search:
What kind of food are you serving? - Are there any special functions this type of cuisine requires for cooking, such as:
convection ovens
rotisserie/roasting ovens
commercial ranges
steamers
cheesemelters
deep fryers
Will the food most frequently be served hot or cold?
How will you get the food to that temperature - and keep it hot or cold until it reaches the serving table?
Is the food in large quantities? - Volume is a major factor in equipment selection.
What do you require to cook and serve the dishes?
coolers
cooling racks
line sinks
While there are far more options to consider than we've listed here, beginning with the answers to these questions will help you construct a clearer list of specifications. For more information about any specific type or model of restaurant equipment, call our trained specialists at Performance Service & Electrical at 615-319-0511. Our Nashville Appliance Repair Company will be happy to help you decide which units are the best fit for your new or expanding business or organization. Don't forget - Performance Service & Electrical also offers outstanding maintenance and repair service for all your commercial appliances!
If you are looking for Commercial Kitchen Equipment in Nashville then please call 615-319-0511 or complete our online request form.